European Roulette 2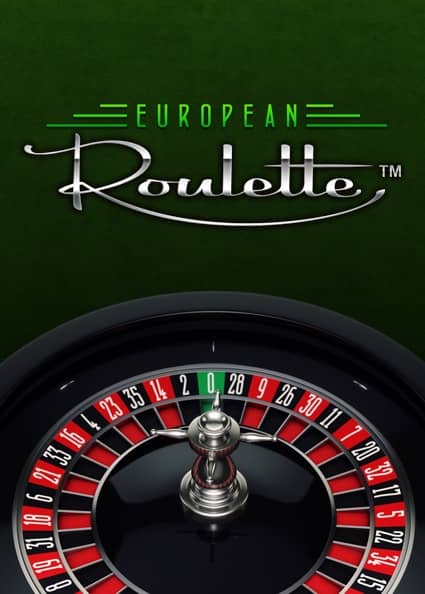 The home of the best online slots UK Bonanza Slots is now the home of Roulette by NetEnt. NetEnt is known for some of the best versions of roulette. Players love them for their variety, attention to detail and high quality visuals. Playing NetEnt Roulette gives you the same experience as being at a casino table next to other players. The visuals in the game are so sharp and distinct that you can see the numbers on the wheel.
Quick Links: Aztec Bonanza Review | Fruity Bonanza Scatter Drops Review | Gems Bonanza Review | Pumpkin Bonanza Review | Sweet Bonanza Review | New Year's Bonanza Review | Baking Bonanza Review | Berry Berry Bonanza Review | Sweet Bonanza Xmas Review
Usability & Devices to Play Roulette Games
NetEnt has got the winning formula to creating award-winning Roulette. Their slots games have got quality, amazing design and an air of freshness you don't experience in other games. NetEnt have released several versions of roulette to appeal to the different types of roulette players out there. Which one are you?
You will find a roulette game that fits you whether you're into European roulette, French roulette or American roulette. There are also Pro-versions of all these types and free mode is available just in case you want to take the game for a spin before deciding to commit. One thing's for sure- NetEnt never compromise on quality so players are definitely in for a treat.
About NetEnt - The Developers of European Roulette
NetEnt is the best casino slot developer in the world and online slots UK casino Bonanza Slots agrees. Their rise to success did not come easy. The casino software company is based in Sweden. They started producing casino games in 1996, during the heights of online slot gaming. Their slot games usually feature high quality designs, engaging gameplay, storylines/themes and exciting bonus features.
Even their traditional 3 reel games are worth checking out. NetEnt roulette games have been thoroughly tested for fairness. The tests they use are thorough mathematical and statistical analysis models that target randomness in slots, scaling tests in live casino games specifically blackjack, roulette, etc. If you like what you see so far, you should check out their online portfolio with hundreds of games.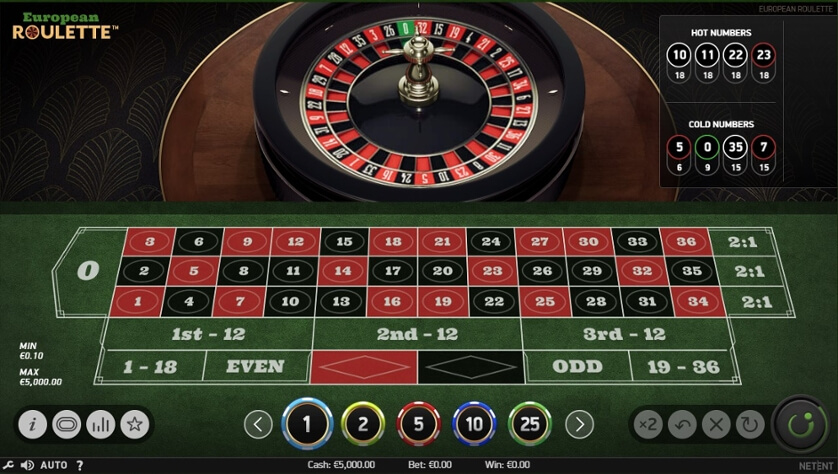 Versions of NetEnt Roulette Games
If you were out shopping for roulette on online slots UK casino Bonanza Slots, then look no further than NetEnt Roulette. The developer checks all the boxes when it comes to high quality Roulette in terms of visuals, authenticity, rewards, etc. See for yourself below.
American Roulette Games
American Roulette by NetEnt has got a sleek layout. If you enjoy this version of roulette, you'll be happy to know that it plays out the same. It works out this way; there are 38 slots in total numbered 0-36 together with an additional 00. The double zero is the trademark of American Roulette. Here, bets are made when you drag your chips onto the marked field on the table. Click the "spin" button to officially start the round. The "Hot and Cold" numbers in the game clearly indicate the 4 most drawn or the 4 least drawn numbers out of a total of 500 spins. The Return to Player percentage of the game is 94.74% and the highest payout from the game is at a 35:1 when you win a straight bet.
French Roulette Game
French Roulette is a true classic version of roulette. The main way of identifying French Roulette is that here there are 37 numbers to bet on and the betting options include; special bets like finales, splits and more. There are loads of extras in the game too like detailed statistics, automatic betting, etc. The look and feel of the game captures the authentic feel of Roulette perfectly. You get to enjoy your favourite version of roulette just as you would do in a brick-and-mortar casino, where live announcements sound out in the background and add colour to the proceedings. The Return to Player percentage of the game is 97.30% with the highest payout set at 35:1 when you win a straight bet.
European Roulette Pro 
European Roulette Pro is one of the best versions of roulette. The main distinguisher in European Roulette Pro is that there is only one zero (0). NetEnt's version offers players a variety of features to experience such as; auto-bet play, great player return odds, many betting types, etc. The only thing players will need to do is pick a chip size, place the chip on the number you want to on the table and spin the wheel. Most players like it because there is so much freedom in the game. Also, the Return to Player percentage of 97.30% isn't too bad.
Roulette Professional
Roulette Professional is like an advanced version of European Roulette that comes highly recommended to players looking for an extra challenge while enjoying their favorite game. Roulette Pro works like classic roulette except that there's special bets, more options for winning and a detailed billboard where you can keep track of the ever-changing options that you find on the table. This is one of the most unique versions of roulette that you will come across due to the variety of bets that you can place and the excellent odds available for them. The Return to Player percentage of the game is 97.30%.
French Roulette Pro Series 
French Roulette Pro is another awesome roulette variant from NetEnt. The game offers players several additions in the game such as; detailed statistics, different bets, a chance to set your minimum bet at €1 and your maximum bet at €500. It works just like the standard game of roulette except that it has got a different betting layout. The rest of the rules to play the game are the same. The Return to Player percentage of the game is 97.30%.
Our Verdict on Roulette Games by NetEnt
If you're looking to play roulette, tune into online slots UK casino Bonanza Slots. NetEnt makes the best roulette games and one of our favourite things about them is that there is so much variety when it comes to their games. If you enjoy roulette, you're in good hands here. The Return to Player percentage of 97.30% is fairly high.
If you enjoyed our review of this game, why not learn more about Gonzo's Quest Slot too?