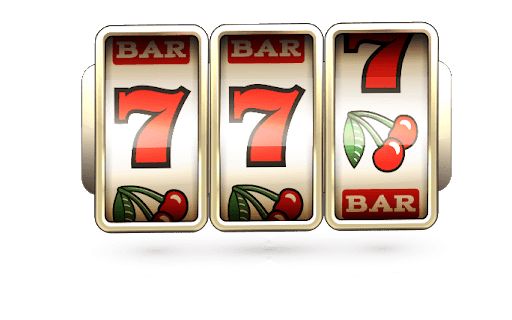 Are you looking for some help with online slots terminology?
Slot games come with many features that may feel confusing to new players at first. So, it is natural to want to cut through the jargon and learn what all the terms mean. Whether you are looking for a particular term or just want to get a better feel for slots language, we have got you covered!
In this Bonanza Slots blog, we will take you through some of the most common slots features. All players should familiarise themselves with these terms before embarking on their road to success. Some are more complicated than others, but we will have you up to scratch with all of them in no time. There are even some funny phrases thrown in too – after all, slot games are all about a good time!

Active Payline
A payline that will pay out cash if a winning combination of symbols lands across it. Players can choose how many they want to play with at a time. More active paylines costs more money per spin.
All Ways Pays
Online slots with an All Ways pay feature are not limited to win lines. Players simply need to land matching symbols on adjacent reels in any position. Wins can be multiplied if more than one matching symbol lands on a reel.
Auto Spin
A feature that spins the reels automatically, allowing the player to sit back and relax rather than having to press spin manually. The player will want to decide on a stake size they are happy with beforehand.
Bonus Round
Slot games often have bonus rounds which take the player away from the main base game. In bonus rounds there are extra cash prizes up for grabs, often in the form of a mini game.
Cascading Reels
Winning symbols fall off screen via an animation and reveal new symbols in their place. Players can automatically win again if the new symbols also form a winning combination.
Cluster Pays
Winning combinations can be formed with matching reels in any position, as long as they are touching.
Deposit
Adding funds to your casino account to play slot games with.
Free Spins
Free spins allow players to spin the slot reels for prizes without staking any of their own real money.
Hammer a Machine
To play the same slot for a long time. Players will often do this to chase a win such as a big progressive jackpot.
Multiplier
Multipliers times the players winnings by a certain amount. These can be activated during a slot game in various ways and often from part of a game's bonus round. The multiplier will be highlighted on screen while it is active.
One-Armed Bandit
A slot machine! Land-based machines previously required players to pull a lever on the side of the machine to kickstart the reels.
Payline
A line across the reels that will result in a win for the player if it is filled with matching symbols.
Penny Slots
Slot games that can be played with very small stakes. They are low-risk games as the player is staking less money. Nonetheless, players can still win real cash prizes.
Pick Me
A bonus feature where players choose from a series of options that reveal hidden prizes.
Progressive Jackpot
A jackpot that increases as more people play the slot game. Eventually one person wins the jackpot, and it resets for all players.
Promotions
Online casino sites typically offer promotions to attract new players to register. Slot game promotions are common and typically include offers that give new players free spins or bonus credit when they make their first deposit.
Random Number Generator
Slots use random number generators to decide which symbols appear on the reels. This ensures the game is fair to players.
Reels
The rotating segments of a slot machine that the symbols appear on.
Return to Player
RTP refers to the amount of money a slot machine takes in that is dished back out to players as winnings. This is expressed as a percentage that is accurate over thousands of spins, rather than a small session.
Scatter Symbol
Special symbols that can land a win for the player outside of a payline. Scatter symbols are also well known for triggering bonus features and free spins. Usually three scatter symbols per spin are needed to land these rewards.
Stacked Wilds
Wild symbols stacked on top of each other on a single reel. This scenario can lead to increased winning combinations being formed and greater payouts for the player.
Symbols
The icons that spin around the reels of a slot game. Matching symbols together on a spin triggers a payout for the player.
Video Slots
Slot games with graphics and animations on the reels. These can include online or brick and mortar slot games.
Volatility/Variance
High volatility slots offer larger payouts but typically pay out less often. Lower volatility slots with more modest wins pay out more frequently. There are plenty of medium volatility slot games out there for players who prefer to avoid extremes.
Wild Symbol
Special symbols that can substitute for standard symbols in order to complete a winning combination.
Winning Combination
A row of matching symbols across a payline will land the player a win. This is known as a winning combination of symbols and is what every slots player is aiming for each spin!
Slots Glossary: Final Notes
So, there you have it, a list of some of the most important slot game terms. This list is not fully exhaustive but will certainly get you off to a good start. These terms will all become second nature once you have tried your hand at a few more slot games.
If you are looking to try out some other casino games, check out our casino glossary before you dive in!